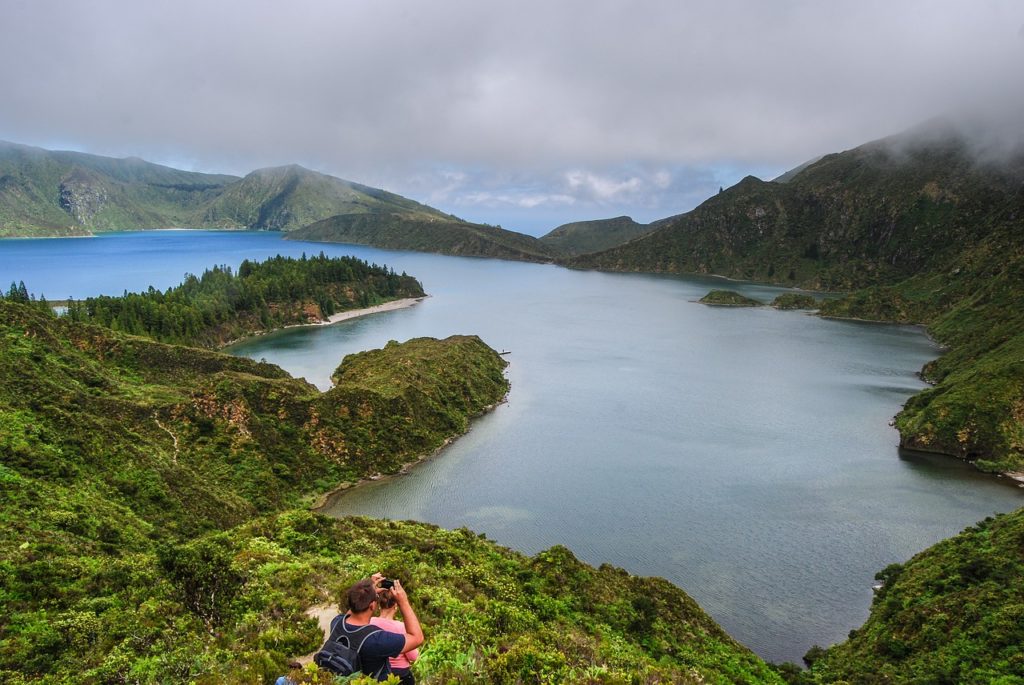 Little more than a thousand miles off the shores of Portugal, nine tiny islands form a gorgeous archipelago called the Azores.
Often called the Hawaii of Europe due to all the volcanic activity around it, the Azores is an ideal destination for travelers who might enjoy a remote yet lovely scenic getaway in a remote region. Luis Nunes of Azores Getaways describes visiting the Azores to be an experience akin to reconnecting with nature.
For some good travel deals to Azores or anywhere else, we have had good success with this website compared to the better known ones: http://bit.ly/VivTravelDeals. For another interesting place to visit, try Montenegro.
How to Get to the Azores
Although situated in the center of the Atlantic, all the Azorean islands are surprisingly accessible by plane or by boat. From Boston, one can get to the Azores in just four hours. In Europe, it takes two hours from Lisbon to get to São Miguel Island's Ponta Delgada International Airport.
There are airports on each of the islands and travel between each of them is pretty straightforward. In fact, driving or swimming would be just about the only ways you can't reach the islands, so put the water wings away unless you plan to dip in the shallows when you get there.
Best Time to Visit the Azores
Summer is the most popular time to visit the islands but it all depends on which activities you want to experience when visiting.
The islands usually experience maximum rainfall and lower temperatures from November to March. These months are not a good time to go visit if you don't want to get soaked in the rain. However, the cold weather is perfect to take a dip in the thermal springs.
For a whale of a good time, you should visit from April to September, which is the season for whale-watching. This is also the summer months so if you want to visit those golden Azores beaches, this is the time to go. The summer months also make it accessible to outdoor activities such as surfing, hiking, or paragliding.
Tour All Nine Azorean Islands – if possible!
In terms of landscape, outdoor events, culture, and traditions, each island is stunning in its own way and has its distinct features to be proud of.
Three of the Azorean islands, Corvo, Flores, and Graciosa are a UNESCO Biosphere Reserve. That alone is a reason to visit these islands. But on to the details of each.
The tiniest Azorean island, Corvo, is an extinct volcano island. Diving and snorkeling are popular activities. Birdwatching is also one of the reasons people visit but simply the joy of exploring something remote and tiny is reason enough for most tourists.
Flores takes pride in its bounty of lakes, waterfalls, and stunning rock formations. The island's top attraction is Poço da Alagoinha, which will take your breath away with its large waterfalls, lush greenery, and rock formations.
If you want to get away from the crowds and experience the authentic Azores, visit Graciosa. Its top attraction is Carapacho, a modern thermal spa that offers a natural therapeutic experience. The island is roughly the Manhattan's size, so it would be smart to visit the other islands before this.
São Miguel and Terceira are the most populous of the islands.
Terceira's capital, Angra do Heroismo is a colorful port city and a UNESCO World Heritage Site. Terceira also boasts of colorful architecture and gorgeous scenic views. It also offers an opportunity to dive and explore the ancient shipwrecks found around the island.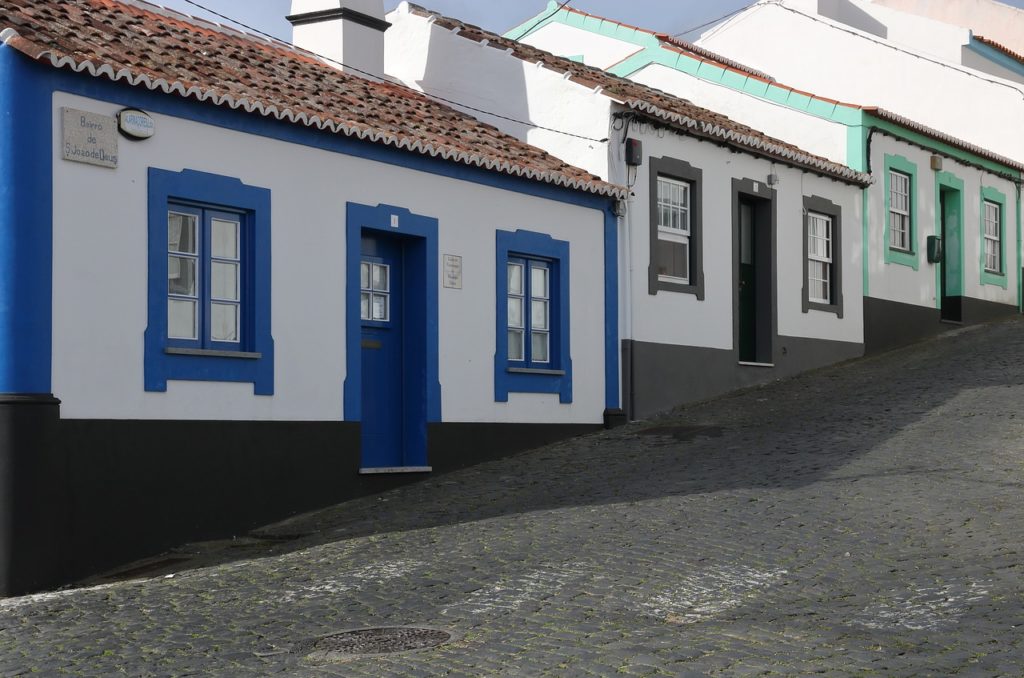 São Miguel and Pico Islands
Meanwhile, São Miguel has a little bit of everything each island offers. Sceneries range from magnificent lakes to volcanic sandy beaches and hot springs. The island also offers terrain of all kinds for hikers both experienced and beginners.
Speaking of hikers, Pico's landscape is dominated by the highest peak in Portugal, Mount Pico. The climb to the top takes a total of five hours and is deceivingly tricky. But hikers will be rewarded with amazing views of the Atlantic Ocean and the neighboring islands. Pico is also a world-famous destination for whale-watching.
Santa Maria and São Jorge Islands
When it comes to beautiful golden beaches, be sure to visit Santa Maria. Praia Formosa, one of Azores' best beaches offers a scenic bay with crystal clear waters. The island also highlights tidal pools, which are great for swimming above various sea life, and Gruta Azul, a world-famed diving spot.
São Jorge is a pretty small island but it encapsulates an incredible diversity of sceneries. Its main features are the fajãs, small plains shaped by lava flows. It's also known for its pastures which gave birth to the famous, must-try unpasteurized cheese, Queijo de São Jorge.
Faial Island
Lastly, Faial offers diverse views of volcanic terrain. The maritime town of Horta on the east coast has been a focal hub for sailboats and yachts which sail across the Atlantic. Pay a visit here to see the displays of many sailors' insignias in all shapes and formats. It's like a sailor's guestbook!